Hrát zdarma můžete na Playstation 4 tato dema. Je jich opravdu dost a najdete je na storu v záložce new PS4 demos.
Kde najít nejnovější PS4 dema
Klikněte na tlačítko PlayStation Store.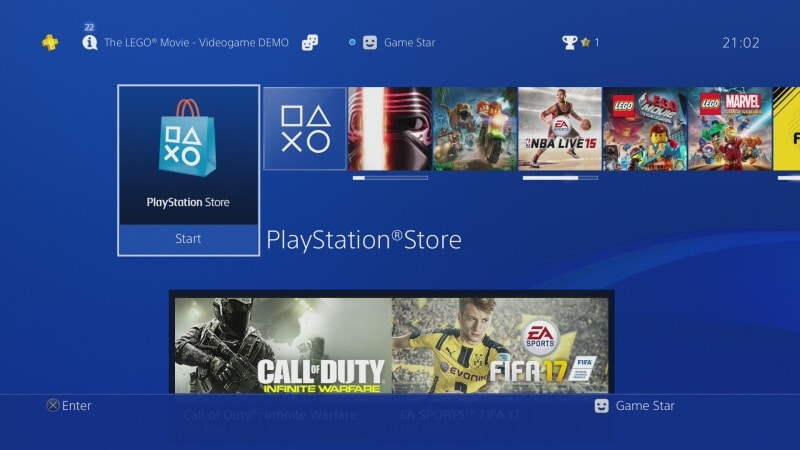 Obchod je pouze v angličtině (ale menu konzole už můžete mít česky), takže kliknout na Ano.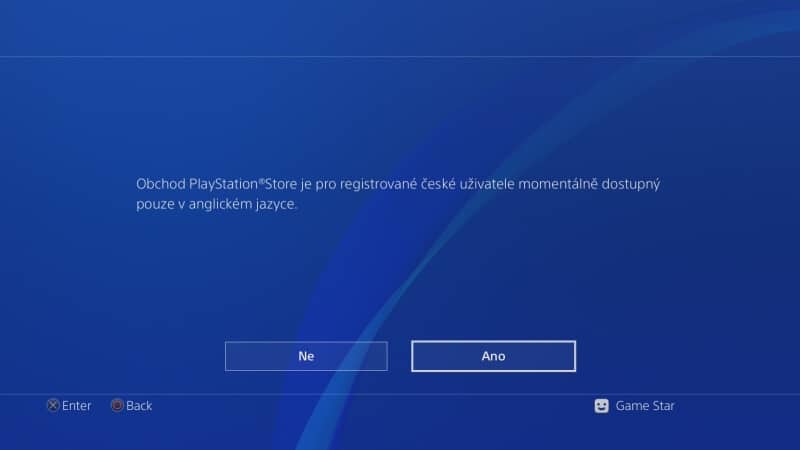 Takto vypadá obchod PlayStation, kde můžete jak nakupovat hry online, tak i stahovat dema a další aplikace, které jsou zdarma.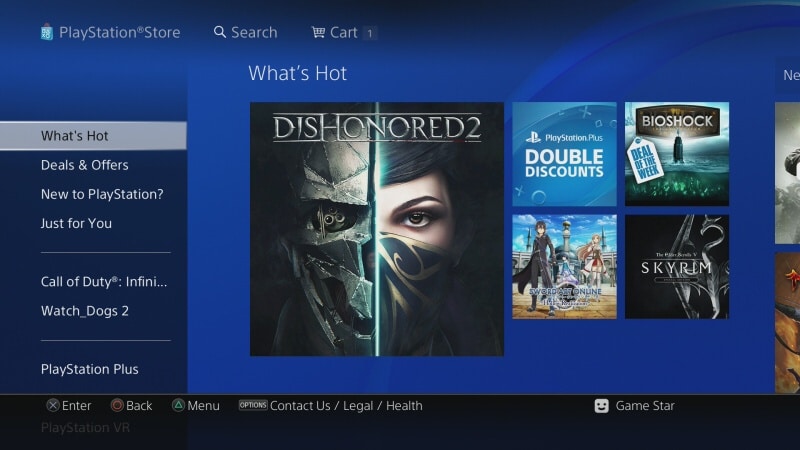 V levém menu najděte záložku Games.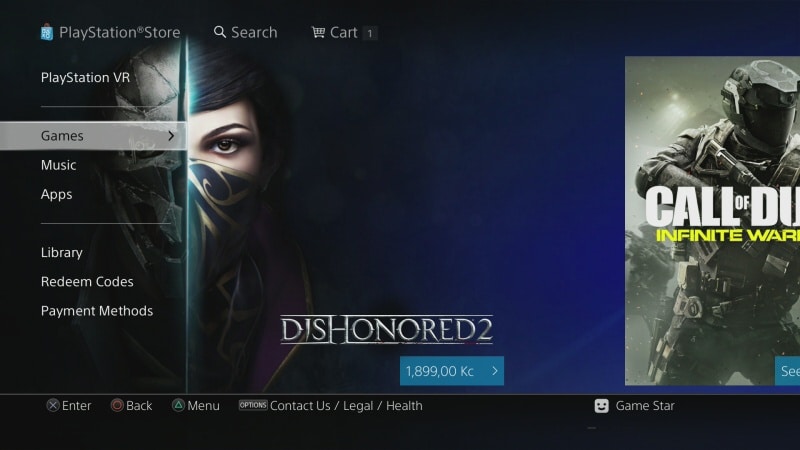 A zde volbu Demos.
Dema jsou řazena podle nejnovějších, ale jde je seřadit i od A do Z. Ty, kde je Free, ještě nejsou staženy, kde je nápis Purchased, už mám stažené.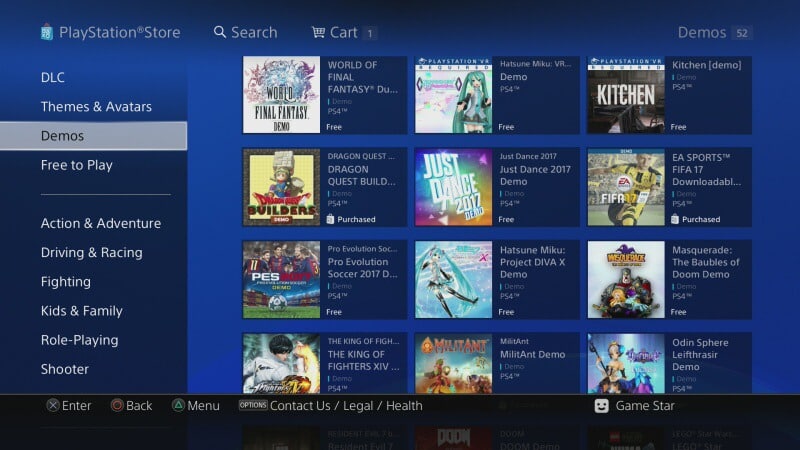 Hru stáhnete kliknutím na tlačítko Try Free Demo.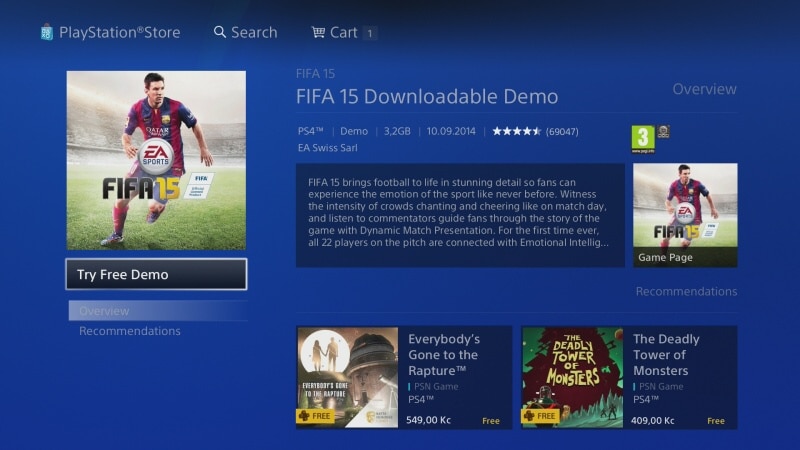 A už se stahuje – Downloading Demo.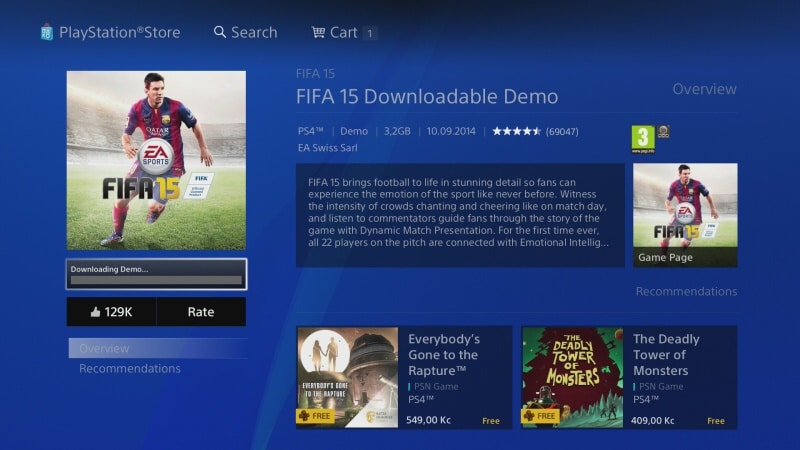 Kde stažená dema her najít
Na hlavní obrazovce je úplně vpravo záložka Library (knihovna).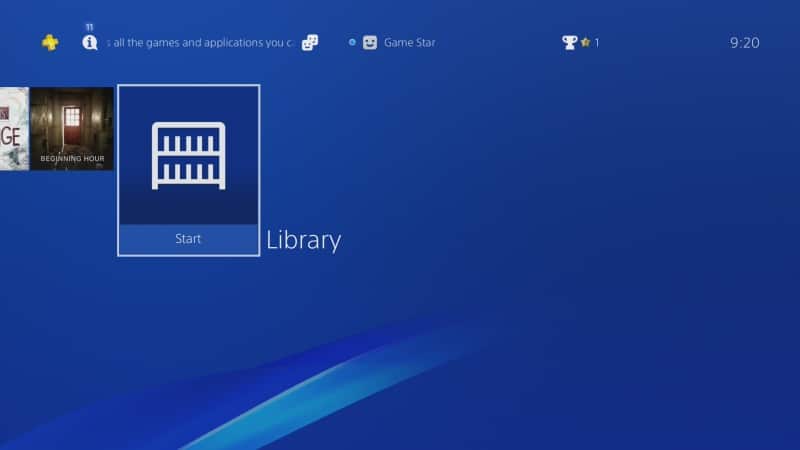 Zde si můžete zobrazit Vše (All), Hry (Games), Aplikace (Applications), Koupeno (Purchased) a TV a Video (zde zatím nic nemám).
U volby Purchased jsou i dema, která jste "jakoby" koupili, ale zdarma.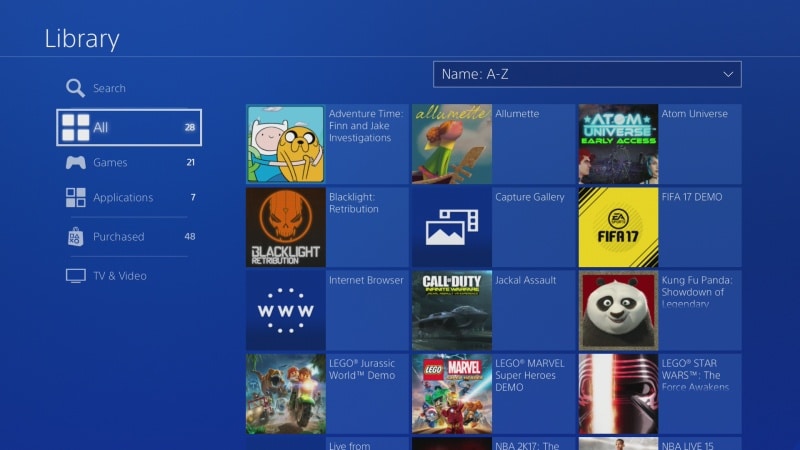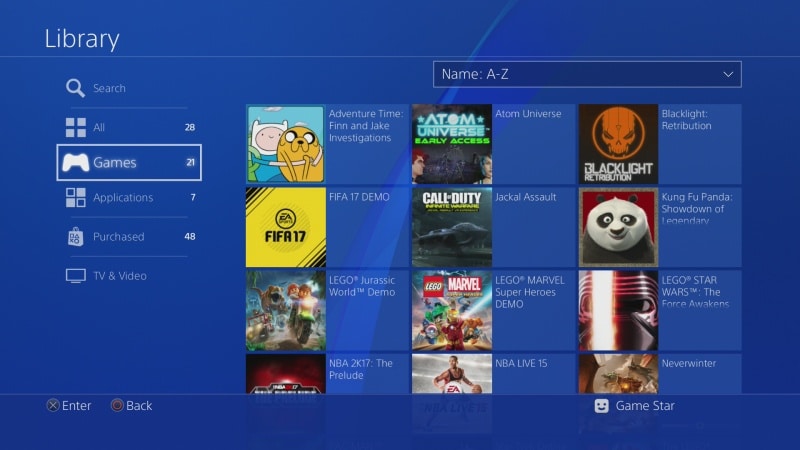 Jaké dema jsou na konci roku 2017 zdarma ke stažení na konzoli Sony Playstation 4?
Abyss Odyssey: Extended Dream Edition
Adventure Time: Finn and Jake Investigations
Amplitude
Art of Balance
Backgammon Blitz
Baseball Riot
BLADESTORM: Nightmare
Blue Estate – The Game
Blue Rider
Citizens of Earth
Crimsonland
Defense Grid 2
DISGAEA 5: ALLIANCE OF VENGEANCE
Doki-Doki Universe
NBA LIVE 16
EA SPORTS UFC
EA SPORTS UFC 2
Escape Plan
FEZ
FINAL FANTASY XIV: A Realm Reborn
Guilty Gear Xrd -SIGN-
Hatsune Miku: VR Future Live
How to Survive: Storm Warning Edition
Hyper Void
Indivisible Prototype Beta
JOJO'S BIZARRE ADVENTURE: EYES OF HEAVEN
Just Sing
King Oddball
Kung Fu Panda Showdown of Legendary Legends
LEGO Marvel's Avengers
LEGO Marvel Super Heroes
LEGO® Star Wars: The Force Awakens
LEGO® The Hobbit
LIMBO
Madden NFL 16
Madden NFL 17
Metro 2033 Redux
Metro: Last Light Redux
Mystery Chronicle: One Way Heroics
NARUTO SHIPPUDEN: Ultimate Ninja STORM 4
NBA LIVE 15
Nebulous
Nightmares from the Deep: The Cursed Heart
One Piece: Burning Blood
PAC-MAN CHAMPIONSHIP EDITION 2
Pillar
Plants vs. Zombies Garden Warfare 2: Standard Edition
Pro Evolution Soccer 2017 (PES)
Rainbow Moon
RIDE
Rollers of the Realm
Shiftlings
Sparkle 2
Sparkle Unleashed
Spelunky
STRIDER
SUPERHYPERCUBE
Super Mega Baseball
Tearaway Unfolded
TEMBO THE BADASS ELEPHANT
Tennis in the Face
The Deadly Tower of Monsters
The Elder Scrolls Online: Tamriel Unlimited
The Jackbox Party Pack
The King of Fighters XIV
Thief
TOM CLANCY'S RAINBOW SIX SIEGE
Toukiden: Kiwami
Trine 2: Complete Story
Trine Enchanted Edition
Tumble VR
UNCHARTED The Nathan Drake Collection
Virginia
WORLD OF FINAL FANTASY DIGITAL DAY ONE EDITION
Yu-Gi-Oh! Legacy of the Duelist
Youtube video
V prosinci 2017 i v lednu 2018 jsou v nabídce další demoverze her. Už jste je zkusili všechny?
K tématu: